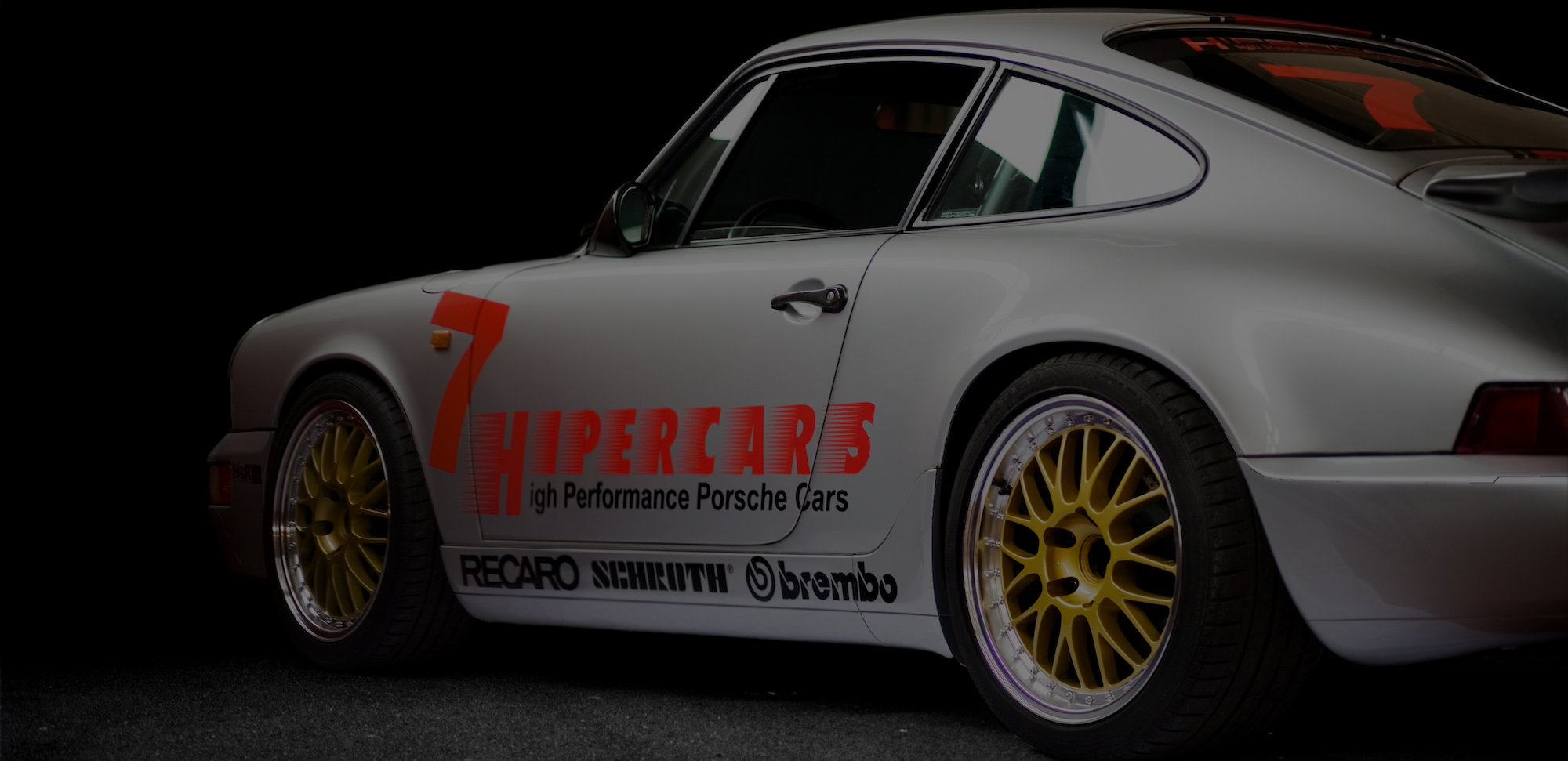 Engine Transmission Engine electronics
For our cars based on the Porsche 911 we have developed several different engine specifications. Porsche enthusiasts basically are split into two factions, the lovers of naturally aspirated engines and the turbo guys. We have added to these two groups a 3rd development, the supercharged 3,6 boxer engine.

All naturally aspirated engines are based on the last version of the Metzger design (end 90ies), i.e air cooled, either 3,6, 3,8 or 4ltr displacement and performance characteristics up to 380hp. It should be mentioned that – proper application of lightweight components to the body – already 300hp offer a very interesting driving experience. Moving up the performance scale with naturally aspirated engines is disproportionally costly especially if compared with our supercharged engine.

This supercharged engine is as based on the 3,6 ltr Metzger, with adequate modifications to the pistons, conrods and reaches with a boost of 0,85bar around 500hp and a torque of 618nm at 5500 rpm. (see attached performance chart). The advantage of this engine configuration is a much better performance curve at lower rpm's and thus the feel of a much more powerful engine as compared to turbo configurations.

We have well modified air cooled turbo engines (as an example our 993 GT2) by installing (among other things) larger turbos, larger intercooler, other exhaust and a KMS engine management system thus defining a performance of 550hp which in the context of a significant weight reduction of the body results in a power to weight ratio of 2,25kg/hp (for comparison: Lamborghini Aventador LP 750-4 Superveloce = 2,329)

We are equipping all cars with a KMS engine management system which allows us to adapt all engine characteristics (at the performanece test station) to the individual requirements of the customer.

For all gearboxes we offer – based on the intended use of the car – different gear ratios.