1. Background/History
As well known amongst the Porsche enthusiasts the 993 GT 2 is a very rare species. This car has been produced only 262 times and is currently valued at far above €1 million a piece. Since it is almost impossible to lay hands on one of the originals Hipercars has created a lookalike of this masterpiece with some improvements based on technology which has not been available to the Porsche engineers in the 90ies.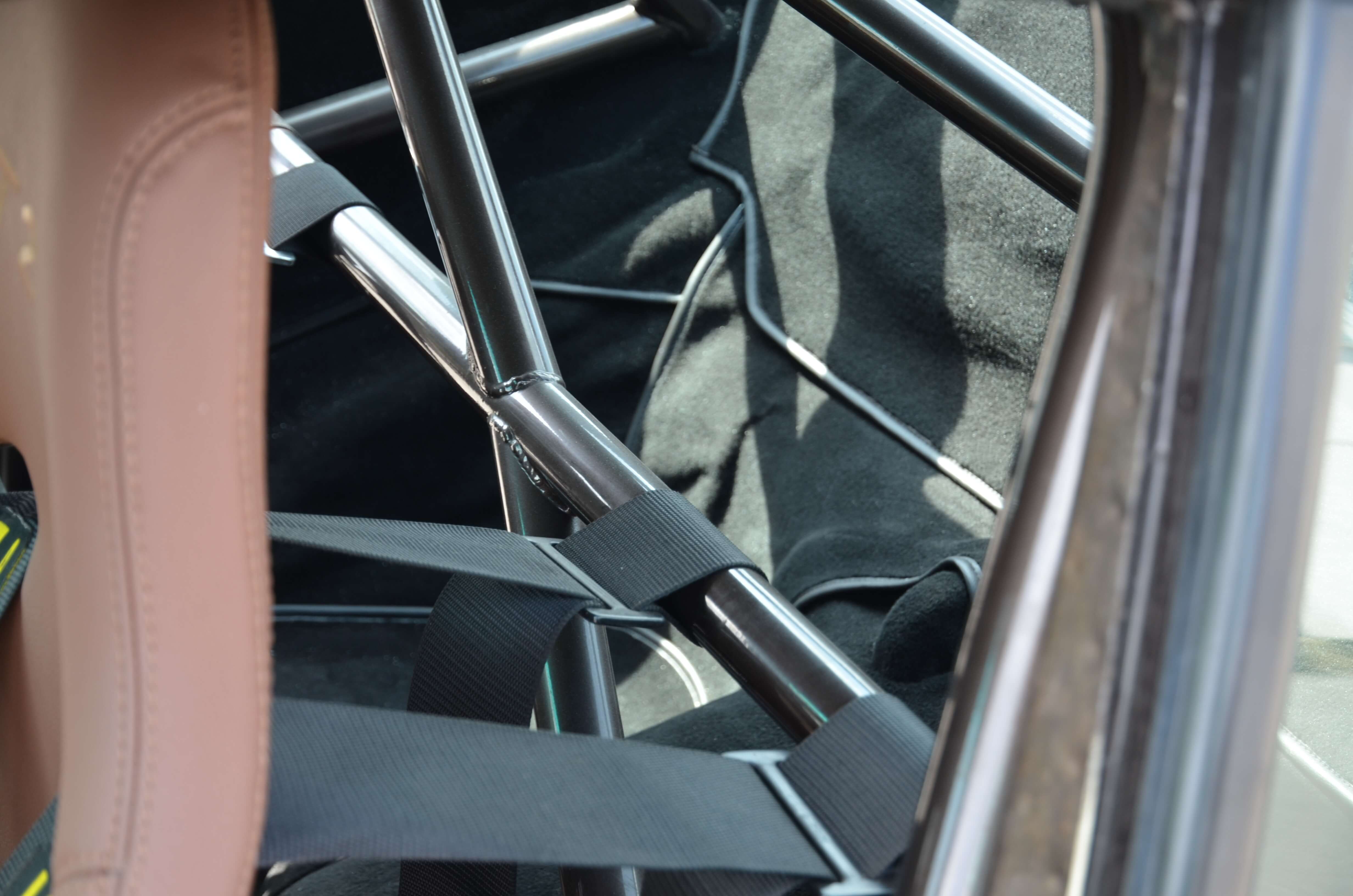 We have taken a standard 993 coupe taken it apart, have welded in a roll cage with FIA certification and strengthened all relevant known points of weakness by replacing the welding points by a weld seams.
To give the car better balance and to lower the point of gravity we have removed the roof and replaced it by a carbon roof- saving about 30 kg of top weight. Furthermore the front hood and the engine hood and spoiler have been replaced by carbon parts.
Lightweight carpets and carbon bucket seats (by Recaro), replacement of door interior and other measures brought down the total curb weight to 1240kg, thus achieving a power to weight ratio of 2,25PS/Kg.
for comparison:
Porsche GT3 (2019)=2,766
Porsche Turbo S=2,848
Lamborghini Aventador LP 750-4 Superveloce=2,328)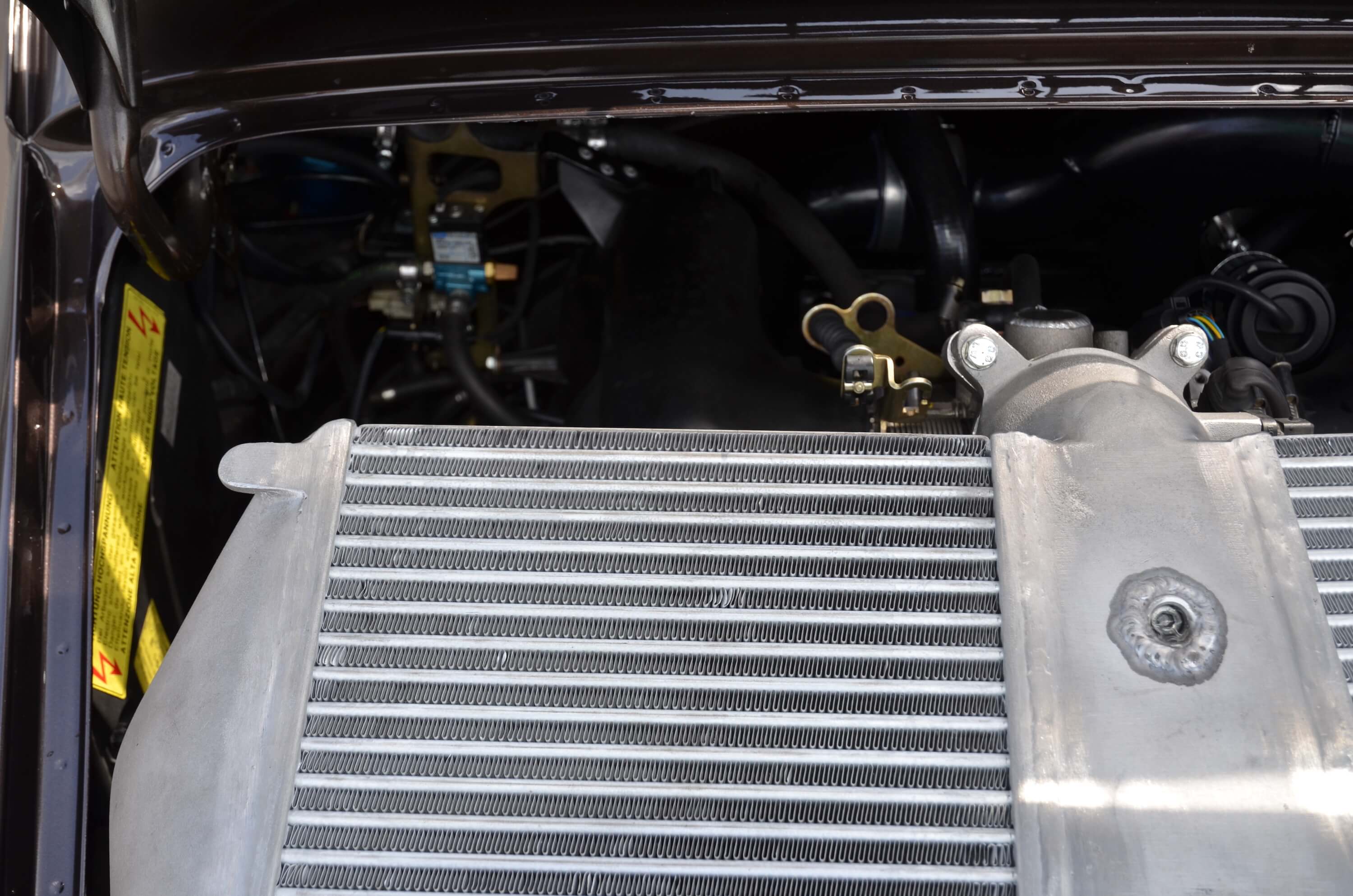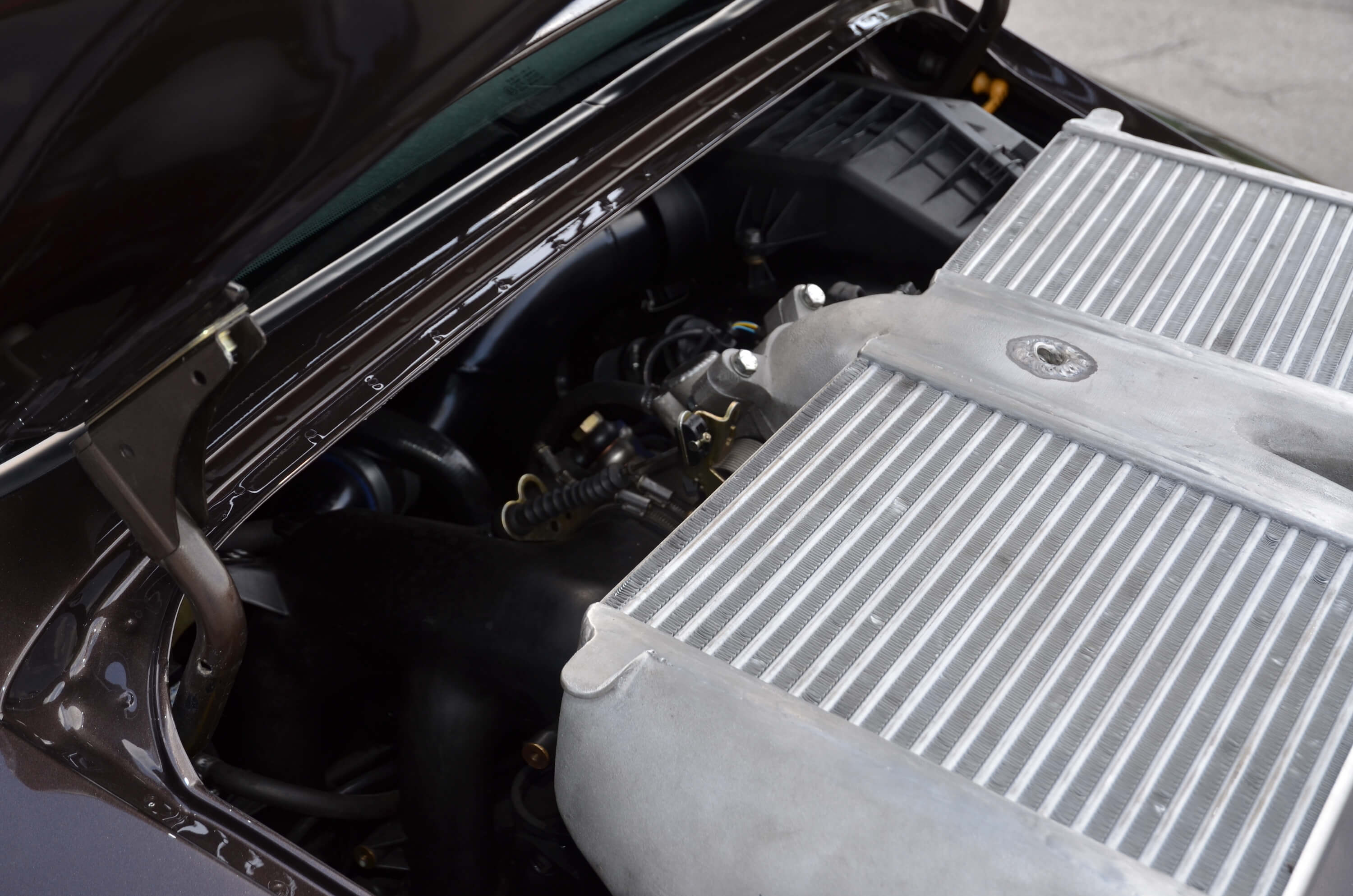 As always with Porsche sports and race cars the engine is one of the cornerstones of its performance. We have taken the turbo base and improved the performance by the following measures:

The engine is based on the famous Metzger engine, i.e. a 964 engine block which has been strengthened by several more Divilar bolts thus reliable to a boost of more than 2 bar and more than 800HP. We have taken the standard Turbo Mahle cylinders pistons and equipped them with the latest rings from Federal Mogul, and with with Carillo conrods. Modified 993 GT2 Evo camshafts have been fitted and we have taken modified K24 turbos instead of the standard k16. On top of the engine sits a larger intercooler with Wagner competition nets equipped with high performance turbulators and flow optimized tubes. The exhaust system both heads and muffler part has been produced (one off) for this specific engine (sound file click here)

The engine is managed by a KMS (fully programmable) engine electronic system and has currently an output of 554 HP. For reliability purposes we have limited the output. But given the installation of a larger intercooler and another oil cooler the output can be improved to 600HP. Attached diagram gives you the details of the power curve.

Gearbox is based on the turbo gearbox G50/60 only attached to the rear axle. For handling purposes we have taken a standard clutch with a dual mass flywheel. If desired the car can be equipped with a single mass flywheel which improves the rev response und further improves the highspeed to above 310km/h. The downsides are rumbling noises in idle mode and difficulties at start up since clutch response is very ficklish.

4. Suspension, Brakes, Wheels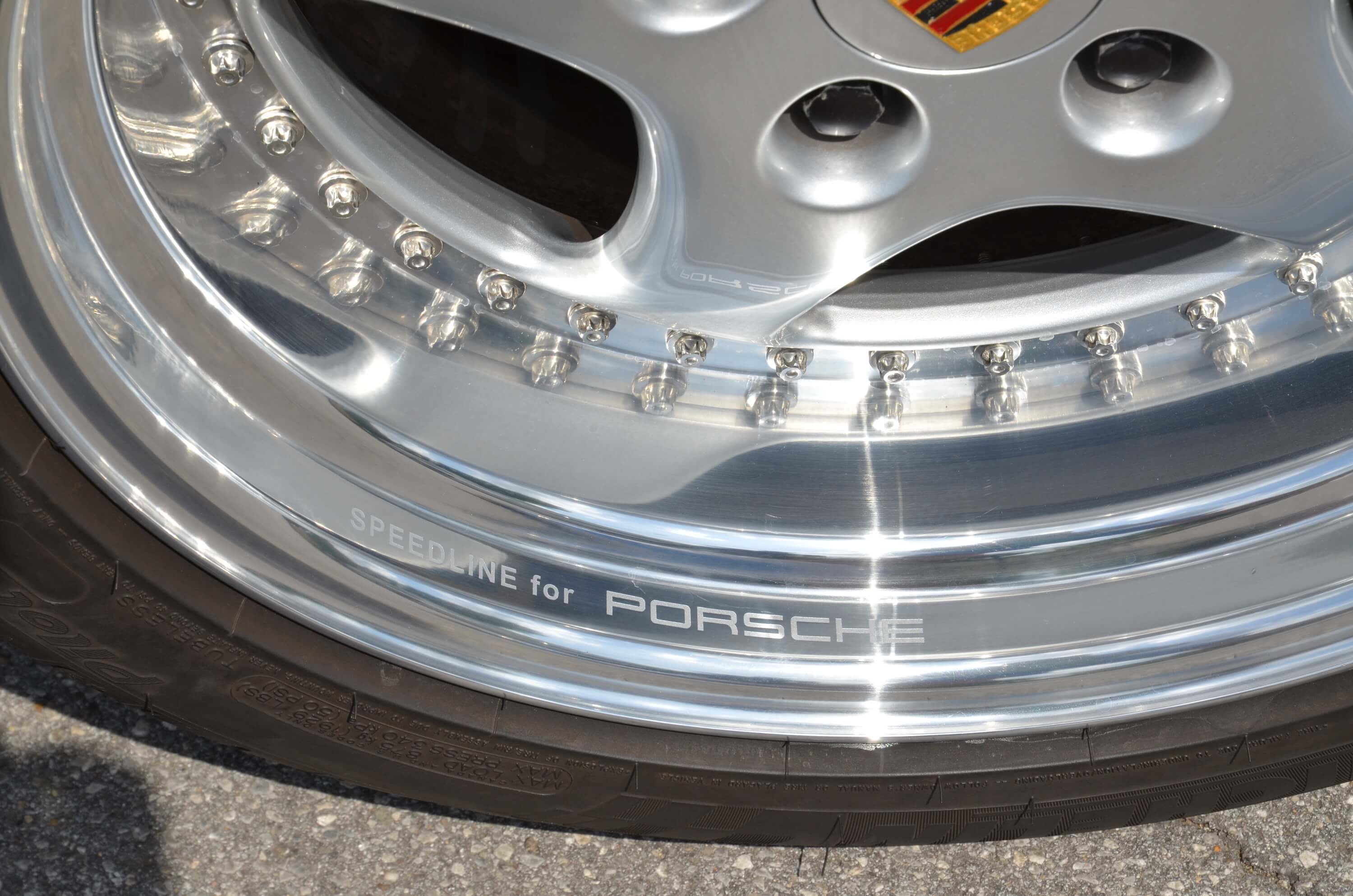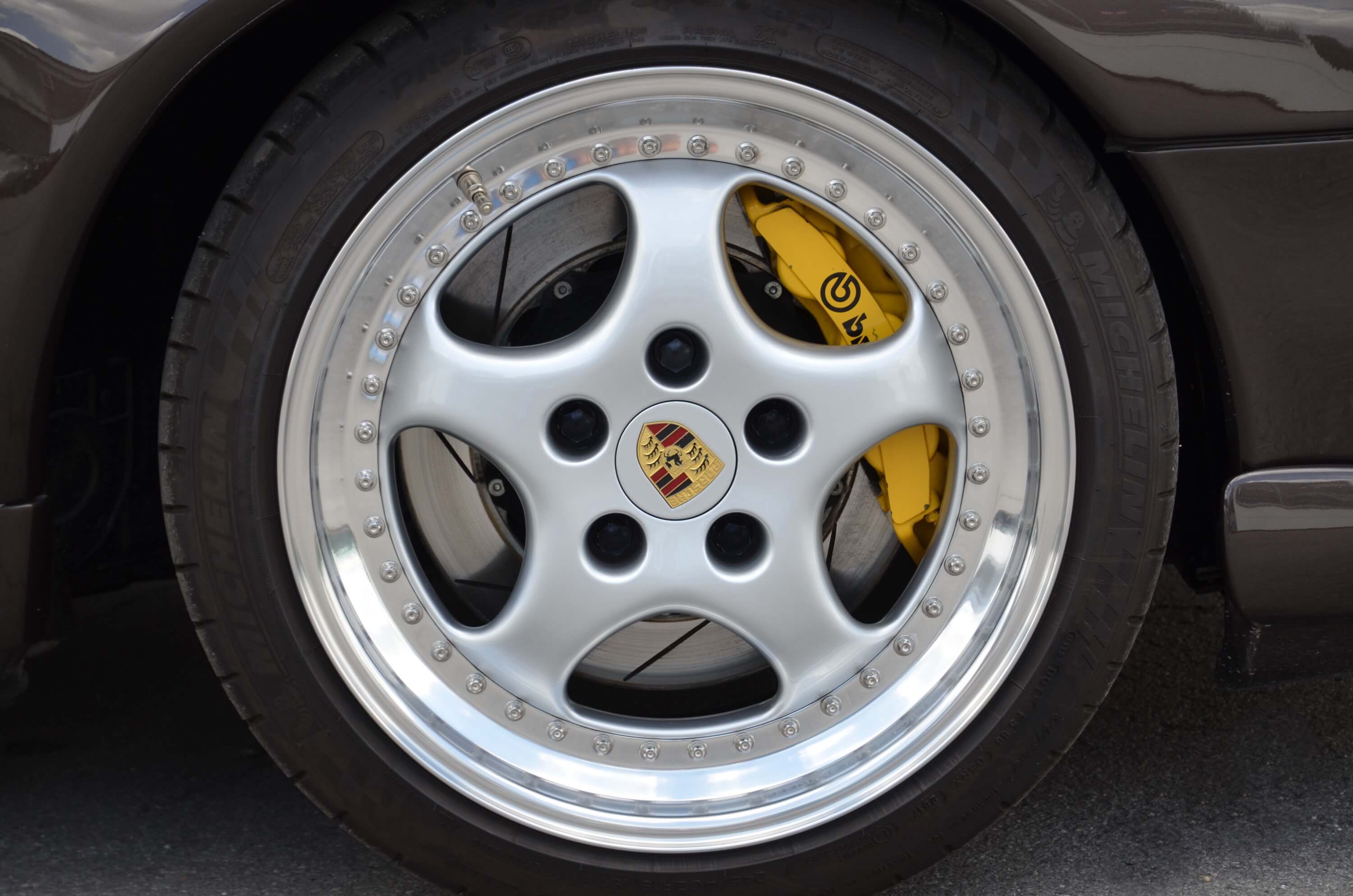 The car is equipped with a HR suspension (type HRSV 226) which has been adjusted to a usage on streets similar to the Nürburgring Nordschleife. Compression stage and rebound have been adjusted to 6 clicks up (front+rear) and 4 clicks down.

We have equipped the car with modern 6 caliper fixed mounted Brembos (front) and 4 caliper fixed mounted rear with slotted discs of 360 mm (front) and 325mm (rear). Powerflex lines and a 4 channel ABS system are as well on board.

For the wheels we found not better alternative than the original Speedline rims (format 9 x18 front und 11x18 rear) equipped with mit Michelin Pilot PS2 (235/40 ZR 18 front and 295/35 ZR 18 rear).